Testimonials
Dear peter would like to thank you for helping me purchase my dream home , thanks again for all your help , hope to see you soon .
duc sy nguyen
Dear peter, I would like to thank you so much for all your help in selling my house , I was really blown away with your experience and professionalism ,to sell my house in three days and sell it for $40000 over asking price ,,mate I am your customer for life , please also thank your team for me , hope to catch up soon .
Nahi Massoud
I would like to personally commend and thank Peter Bobb and his team for achieving a fast, smooth sale for our apartment recently listed. This sale was achieved within a week, Peter met with us personally on multiple times at our convenience, and handled every part of the sale process and negotiation professionally. I highly recommend his services and team to any prospective sellers
Anthony Doumit
Dear peter would like to thank you and the team for a job well done , getting full asking price for my unit was great news, excellent work my friend.
nick vasilievich
Dear peter and Marie thank you for all you help in purchasing our house , it was so easy and smooth , me and my family again like to thank you and bobbcorp real estate .
rina bas deo
We would like to thank peter and the team for a great job , well done guys ... special thanks to peter for all his help and feed back very professional ,,, thanks bobb corp realestate .
michael bouari
peter thanks for all your hard work on our town house project ,also please thank your team on a job well done , after selling our project in few weeks , we were amazed at the level of service and prices achieved , we look forward to your company selling our next project .
brad and rick
Hello Peter Bobb, We have bought and sold the property with Peter Bobb from bobbcorp Real estate . Over this time peter bobb and his team was tremendously professional, honest, courteous and friendly. Peter bobb updated us on the sale status/process us regularly. Peter Bobb sold our property in the first couple of days of being on the market , We were very pleased for the price we got for our property. We would greatly recommended bobbcorp real estate to all my friends, family and others. A big thank you for peter bobb and his team from our family. It was great pleasure doing business with peter bobb. Kind regards,
Mohammed Qureashi
peter i would like to thank you again for selling our development site , this is the second site that you have sold for us in 12 month , as usuall great service ,great results , will be in touch for more deals in the future.
joe achi (achi constructions)
i would like to thank peter and the team for there hard work and efforts in closing the deal for us in the purchase of the development site , from the first time i spoke with peter i knew he can get things done , again i thank you for all your help and look forwad to your company selling our units .
Charlie Ayoub
Would like to thank peter and bobbcorp realestate for a great job they did, our company was delighted with the way peter and his team operated .they sold our unit development project 6 month before completion,, as the saying goes you get what you pay for and with bobb corp realestate we got more than we payed for, thanks peter and the team, we look forward for your company selling our next project.
Danny Ammien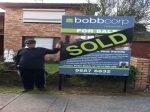 Our family would like to thank bobbcorp realestate , peter and the team were so professional , after having our house on the market with three different agent for over six month and with no results ,we listed our house for sale with bobbcorp realestate and in a space of few weeks peter managed to sell our property at the price we wanted , we thank you so much for all your help and we recommend bobbcorp realestrate to any person looking at selling or buying a property .
MR AND MRS VITALE
We would like to thank bobbcorp real estate for helping us buy our new home. they where very helpfull and everything they said they would do for us they did. They where very professional and great host when meeting to sign contracts. they made the experiance of buying our home a very plesant and easy one. thanks again peter and marie from bobb corp realestate aus. Looking forward to dealing with you again in the future
ANDREW AND KERSTIE
DURING THE PAST 3 YEARS WE HAVE BOTH PURCHASED AND SOLD OUR PROPERTY USING BOBBCORP REAL ESTATE. OVER THIS TIME PETER WAS EXTREMELY PROFESSIONAL, FRIENDLY, AND HONEST AND KEPT US UPDATED CONSTANTLY. HE WAS ALSO ABLE TO SELL OUR APARTMENT IN A QUICK AND TIMELY MANNER AT A PRICE WE WERE VERY HAPPY WITH, WHICH WAS AN ADDED BONUS. WE WOULD HIGHLY RECOMMEND BOBBCORP REAL ESTATE TO ANYONE FOR THEIR REAL ESTATE NEEDS. THANKS PETER
MARK AND MICHELLE GROVER-SMITH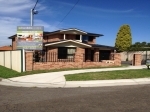 Hi Peter and Marie, I would like to express my gratitude towards your professionalism and exceptional customer service and most importantly the success of the business. let me be honest and say that when I first saw peter knock at my door, I simply did not believe this big man with humble nature would really sell my house, but his professional skills and his adverse expertise really shocked me when the reality kicked in, it was the moment when I received a phone call from peter that the deal was done and I could now crack the champagne. I with my wife Pranjali would like to thank you both whole heartedly for providing this service to us with NO HASSLE and would highly recommend to use BOBCORP REALESTATE with no hesitation. Thanking you Yours sincerely
Sudesh & Pranjali Bastola
"Peter has been extremely professional & accommodative in his approach. It has been a real pleasure to deal with him .In our view, quick answers, firm actions and keeping to his words separates him & his company by miles from other sales agent / property dealers.. We wish all the very best to Peter & Bobbcorp Team. Vishal & Raj Luthra" Pass on our regards to you wife, Will be in touch Best Regards,
vishal luthra [ toongabbie]
HI PETER, HOPE YOU AND YOUR FAMILY ARE WELL. WE HAVE MOVED TO TOONGABBIE AND TRYING TO SETTLE. WE WOULD LIKE TO THANK YOU FOR ALL YOU HAVE DONE. ONCE WE ARE SETTLING, WE WOULD LIKE TO CALL YOU & FAMILY FOR DINNER / LUNCH. YOU DID A GOOD JOB, THANKS! WILL BE IN TOUCH. BEST REGARDS, VISHAL & RAJ LUTHRA (CA, CPA)
VISHAL & RAJ LUTHRA
Working with Peter has been a pleasure all along. the team has really shown us a deep understanding of the real estate markets in the area, and the different investment opportunities available, as well as their pros and cons. The experience has been free of glitches and always provided with a very personal service.
VICTORIA
DEAR PETER It was nice and smooth doing business with you. Your advice and suggestions were really helpful. I have told my friends and family how easy it was to buy property through BOBB CORP REAL ESTATE You are very easy to work with and really professional in your ways. REGARDS,
MR KUMA
Very knowledgeable and professional. Helped me buy my first investment property without stress and worry. Will be using them again and happy to recommend them.
MR PATEL
BOBBCORP REAL ESTATE has been a wise choice for me, when I made my decision to sell my home ,after consulting with many agents in the area. The service has been excellent and I cannot praise PETER enough. He has been a great help to me and has gone out of his way to do as much as he possible could to get things moving quickly and smoothly . easing any fears and concerns along the way. PETER sold my property within the first week of listing. And he achieved the price above my expectations. I shall have no hesitation in recommending PETER and the team to anyone who is looking to purchase ,sell or lease a property . Yours faithfully
ANDRO
Peter and Marie bobb were first introduced to the bank, as directors of Bobbcorp Real Estate. Throughout the development of our business relationship, Peter and Marie have proven to be a positive and determined team. They will take that extra mile to ensure that all business related tasks are undertaken with perfection, and rapport with prospect and current clients is preserved. Above all, I admire their professional qualities and achievements, their ability to motivate the team. There helpful nature was not restricted to matters of work, but extended to personal matters too .they approaches all issues with intelligence and care. For all these reasons, I would definitely recommend BOBBCORP REAL ESTATE to any prospective client, as I have found them to be professional in all aspect of real estate.
Vicki Singh
To Whom It May Concern, The service and personal attention we received from Peter Bobb was exceptional and unexpected from a Real estate agent ! he is truly a high-calibre person . his knowledge of the local market and his key contacts in the community helped us in our search for our property. After patiently going through listings and explaining tax details with us, he made sure we got the best value purchase for our apartment. Regardless of whether you are buying or selling, I would highly recommend PETER BOBB to help you in this life changing move. We could not have asked for a better Real estate person to guide us through the process. Sincerely,
ANTOINE AOUN
Dear Marie I just want to take a moment today to let you know how much I appreciate the excellent job and the manner in which you have managed to help us purchase our property. Your expertise and hard work made the process of buying a property so easy and enjoyable. It is a privilege to work with someone who has your level of capability and initiative. Thank you again, on behalf of myself and my wife, for a job well done. It has been a pleasure doing business with you and I have no hesitation in recommending your business to family and friends and anyone who require any services in real estate. Sincerely,
MR AND MRS DEACON
Dear Peter We would like to thank you for your valuable assistance and help with buying a property and your excellent service and positive attitude. We very much appreciate that you gave your time to organize inspection and last minutes details for the property we were purchasing . We recognize that your professionalism has made the process of the whole sale quick and smooth . As I indicated, because of your untiring efforts I would not hesitate to recommend your services to any prospective clients. I would also like you to convey my sincere thanks to you and all those other people of your company who willingly helped us . Once again thanks a lot for all that you have done. Yours sincerely,
ANTOINE HADDAD